Since 1983, we have been searching, assessing and providing the right ingredients and additives to help you prepare the most delicious food. You have our last offers in your hands. Look for whatever you need among the different product families and, if you don't find it, ask us.
We continue to work tirelessly to provide you with the best solutions.

Vegetables and fruit preserves, olives and pickles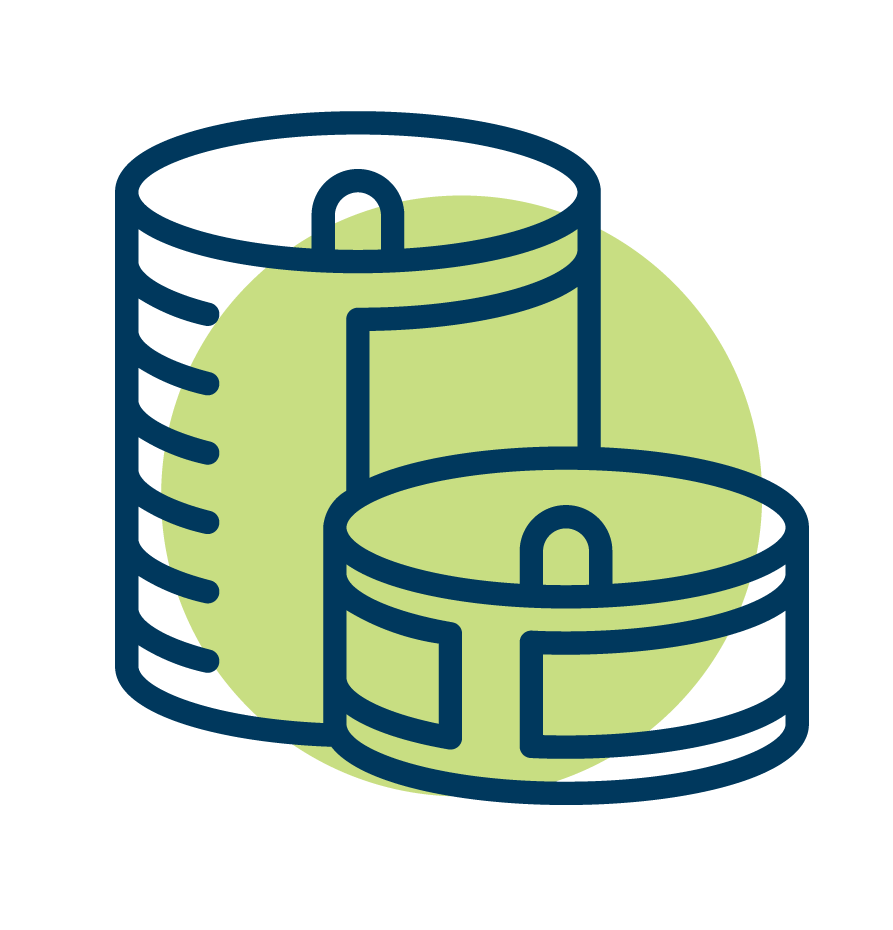 Food additives and ingredients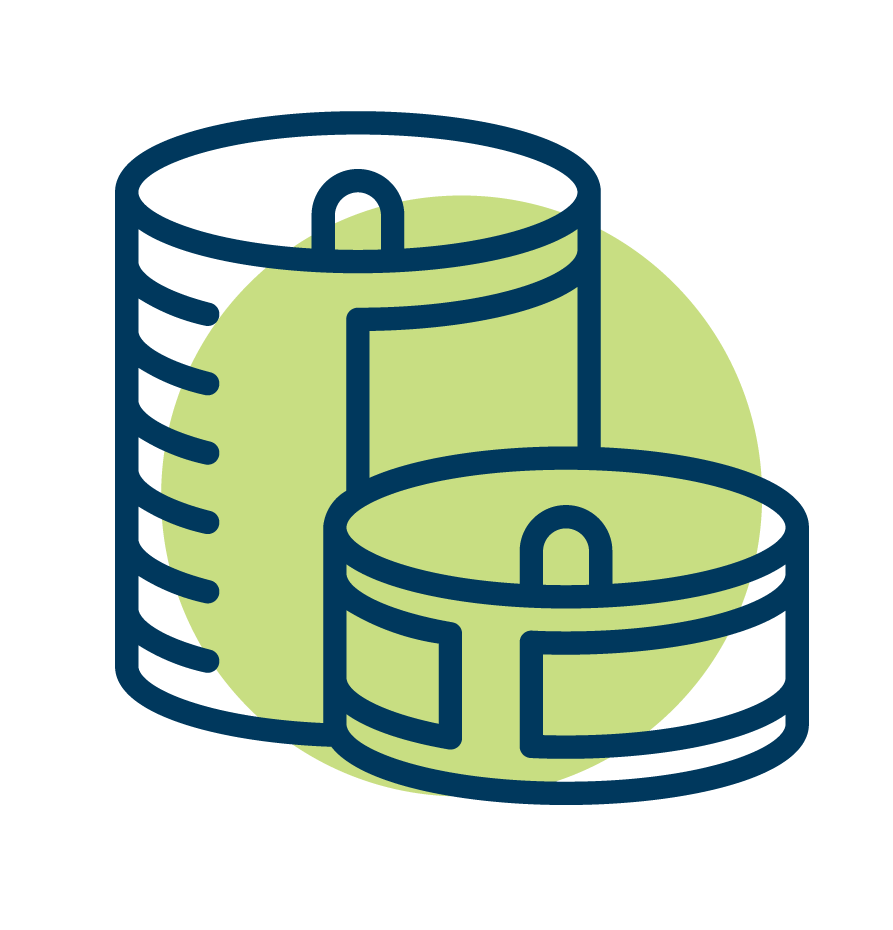 The colouring has an individualised presentation. In addition to marketing the three traditional product ranges: natural, synthetic and food that adds colour. We have specific manufacturing facilities, as well as laboratories to develop any customised colouring.

BEETROOT
BERRIES
BLACK CARROT
HIBISCUS
MALT
RED RADISH
SAFFLOWER
SAFFRON
SPIRULINA
ALLURA RED – E129
AMARANTH – E123
AZORUBINE/CARMOISINE – E122
BRILLIANT BLUE FCF – E133
CARMINE INDIGO – E132
ERYTHROSINE – E127
GLOSSY BLACK PN – E151
GREEN S – E142
HT BROWN – E155
PATENT BLUE V – E131
PONCEAU 4R – E124
QUINOLINE YELLOW – E104
SUNSET YELLOW FCF/ ORANGE – E110
TARTRACINE – E102
ANTHOCYANINS – E163
BEETROOT RED – E162
BETA-APO-8´-CAROTENE(C30) – E160E
BIJA BIXIN – E160BI
BIJA NORBIXIN – E160BII
CALCIUM CARBONATE – E170
CANDY – E150
CANTHAXANTHIN – E161G
CARMINE – E120
B-CAROTENE – E160A
CHLOROPHYLLS AND CHLOROPHYLLINS – E140
COPPER COMPLEXES OF CHLOROPHYLLS AND CHLOROPHYLLINS – E141
CURCUMIN – E100
LUTEIN – E161B
LYCOPENE – E160D
OXIDES AND HYDROXIDES OF IRON – E172
PAPRIKA – E160C
RIBOFLAVIN – E101
TITANIUM DIOXIDE – E171
VEGETAL CARBON- E153
Dehydrated vegetables have a specific presentation. 
Dehydrated vegetables represent an important food family that requires very careful selection. The knowledge of harvest times and the different difficulties that, each year, some people encounter, forces us to keep in touch with farmers and processors permanently to provide them with the widest information for executing the most appropriate agreements for each moment.
CARDAMOM
CILANTRO
CINNAMON
CUMIN
GINGER
JUNIPER BERRIES
MILK THISTLE
MUSTARD
NAIL
NUTMEG
PEPPER
PEPPERS
STAR ANISE
TRUFFLE
TURMERIC
VANILLA
APPLE
APRICOT
BANANA
BANANA
BLACKBERRY
BLUEBERRY
CANTALOUPE
CHERRY
COCONUT
GROSBERRY
DATES
FIG
GOJI BERRIES
RASINS
KIWI
LEMON
LEMON RIND
LIME
MANGO
ORANGE
ORANGE BARK
PAPAYA
PASSIFLORA/ PASSION FRUIT
PEACH
PEAR
PINEAPPLE
PLUM
RASPBERRY
ROSE HIP
SEA BUCKTHORN BERRIES
STRAWBERRY
BALM
BASIL
CHAMOMILE
CHERVIL
CHIVE
CILANTRO
DILL
FENNEL
LAUREL
LICORICE
MARJORAM
MINT
OREGANO
PARSLEY
PEPPERMINT
PROVENCAL HERBS
ROSEMARY
SAGE
SAVORY
TARRAGON
THYME
ASPARAGUS
BEAR'S GARLIC
BEETROOT
BROCCOLI
CABBAGE
CARROT
CELERY
CHILI
CORNFLOWER
GARLIC
GREEN BEAN
JALAPENO
LEEK
LEMON GRASS
OLIVES
ONION
PARSNIP
PEA
PEPPER
POTATO
PUMPKIN
ROSEMARY
SPINACH
TOMATOES
TURNIP
ZUCCHINI
BOLETUS EDULIS
BOLETUS LUTEUS
CHANTERELLE
JUDAE AURICLE
MUSHROOM
PLEUROTUS
SHIITAKE
BLACKBERRY
BLUEBERRY
BROCCOLI
KIWI
LEEK
MANGO PURE
PEA
PINEAPPLE
RASPBERRY
RASPBERRY PURE
STRAWBERRY
The seeds have a specific presentation. 
Seeds require specific knowledge about harvest times and the different circumstances that, each year, some harvests face, which forces us to keep in touch with farmers and processors permanently to provide them with the best possible information for executing the most appropriate agreements for each moment. We market seeds in different varieties: seed, flour, semolina or flakes.
AMARANTH
ANISE
BARLEY
CHIA
CILANTRO CUMIN
CORN
DARLING
FENNEL
FENUGREEK
FLAXSEED
HEMP
MUSTARD
NIGELLA
OAT BRAN
OATMEAL
POPPY
PSYLLIUM SHELL
PUMPKIN PIPE
QUINOA
RICE
RYE
SESAME
SORGHUM
SOY
SPELT
STAR ANISE
SUNFLOWER PIPE
WHEAT BRAN
AISLADO DE PROTEÍNA DE SUERO
CASEINATO SÓDICO
CASEINATO CÁLCICO
CONCENTRADO DE PROTEÍNA DE LECHE
CONCENTRADO DE PROTEÍNA DE SUERO
HIDROLIZADO DE PROTEÍNA DE SUERO
VITAMINA A
VITAMINA B1 THIAMIN HCL
VITAMINA B12 (1% Y 0,1%)
VITAMINA B2 RIBOFLAVINA
VITAMINA B3 NIACINAMIDA
VITAMINA B5 D-PANTOTENATO CÁLCICO
VITAMINA B6 PIRIDOXINA HCL
VITAMINA B9 ÁCIDO FÓLICO
VITAMINA C ÁCIDO ASCÓRBICO
VITAMINA D3
VITAMINA E
VITAMINA H D-BIOTINA
VITAMINA K1
ÁCIDO HIALURÓNICO
BETA-CAROTENOIDES
CAFEÍNA ANHIDRA
CONDROITINA
LICOPENO
LUTEÍNA
ACEROLA (17-80% VIT C)
ABEDUL (BETULA PENDULA, BIRCH) D/E 4:1; 1% FLAVON. AS HYPEROSIDE
ACAI 1% POLYPHENOLS; 4/1
ACHILLEA MILLEFOLIUM 4/1
AGRIMONIA EUPATORIA 4/1
AGROPYRON REPENS 4/1
ALCHEMILLA VULGARIS 4/1
AJO (ALLIUM SATIVUM) MIN. 0,45% ALICINA
AJO NEGRO 10:1
ALCACHOFA (CYNARA SCOLYMUS) (2,5 Y 5% COMO CINARINA)
ALOE FEROX MILLER (18% BARBALOIN)
ALOE VERA (18% ALOIN)
ALTHAEA OFFICINALIS (MARSHMALLOW D/E 4:1; 27%-33% POLYSACCHARIDES)
ANDROGRAPHIS PANICULATA (10% ANDROGRAPHOLIDE HPLC)
ANISE (ILLICIUM VERUM) 4/1
ANISE (PIMPINELLA ANISUM)
ANGELICA SINENSIS RAIZ (1% LIGUSTILIDE)
ARANDANO (VACCINIUM MACROCARPON) (1%-50% PACS)
ARMORACIA RUSTICANA (HORSE RADISH D/E 4:1)
ASPARAGUS OFFICINALIS 4/1
ASTRAGALUS MEMBRANACEUS (ASTRAGALUS 16% – 70%OLISACARIDOS)
AVENA SATIVA (RATIO 10.1)
BACOPA MONNIERI (10%, 20%, 50% BACOSIDES)
BAMBU (75% SILICE)
BARDANA RAIZ (ARCTIUM LAPPA) D/E 4:1; 2% – 20% INULINE
BILBERRY (VACCINIUM MYRTILLUS) 1% -25% ANTHOCYANIDINS
BLUE BERRY 10:1
BOLDO (PEUMUS BOLDUS) 4/1
BOSWELLIA SERRATA (65% BOSWELLIC ACIDS)
BROCOLI D/E 4:1
BUTCHERS BROOM (RUSCUS ACULEATUS) 3% RUSCOGENIN
CAFE VERDE (45-50% ACIDO CLOROGENICO)
CAFEINA ANHIDRA (NATURAL DE CAFÉ Y NATURAL DE HOJA DE TE)
CALABAZA (CUCURBITA MAXIMA) 4/1
CALENDULA OFICINALIS 5% LUTEINA
CAMU CAMU (ESTANDARDIZADO EN VIT C)
CANELA (RATIO 4:1; 10:1)
CARDO MARIANO (4/1; 1% – 80 % SILIMARINA)
CARUM CARVI (CARAWAY D/E 4:1)
CASCARA SAGRADA 10-12% CASCAROSIDE
CASTAÑO DE INDIAS (D/E 4/1; 10/1; 18-22% AESCINA)
CENTELLA ASIATICA (4/1; 10% Y 20% ASIATICOSIDES)
CENTAURY 4:1
CETRARIA ISLANDICA (ISLAND MOSS) 4/1
CHITOSAN
CHLORELLA ALGA POLVO (ORIGEN TAIWAN)
CHICORY D/E 4:1
CILANTRO (CORIANDRUM SATIVUM) 4/1
CIMIFUGA RAIZ (RATIO 10:1 Y 2.5% TRITERPENE GLYCOSIDES HPLC)
COLA DE CABALLO (EQUISETUM ARVENSE) (2% Y 7% SILICE; 1% Y 2% ACIDO SILICICO)
COLA MITIDA NUEZ 10% CAFEINA
COLEUS FORSKOLII AERIAL PARTS, 10% FORSKOLINE (10:1)
CORDYCEPS SINENSIS (RATIO 4.1)
CHRYSANTHELLUM AMERICANUM 4/1
CURCUMA LONGA GRANULAR (95%)
DESMODIUM
DIENTE DE LEON RAIZ (2-25% INULIN; 4% CHLOROGENIC ACIDS; 2% FLAVONOIDES)
DIOSMINA
DROSERA D/E 4:1
EUCALYPTUS D/E 4:1
EPIMEDIUM GRANDIFLORA (RATIO 4.1)
EQUINACEA PURPUREA RAIZ (4/1; 4% POLIFENOLES)
ESCARAMUJO (ROSA CANINA) 4:1; 70 % ACIDO ASCORBICO
ESCHSCHOLZIA CALIFORNICA 4/1
ESPINO (CRATAEGUS) (0.5-2% VITEXINA )
ESTIGMA DE MAÍZ 10:1
FALLOPIA MULTIFLORA 10:1
FENOGRECO 4/1
FERMENTED JAPANESE PLUMS (UMEBOSHI )
FIBRA AVENA 20% BETAGLUCANOS
FRAMBUESA (5% CETONA HPLC)
FRAXINUS EXCELSIOR 4/1; 2% ACIDO CLOROGENICO
FUCUS 0,2% IDODINE
FUMARIA OFFICINALIS AERIAL PART 4:1
GARCINIA CAMBODIA 60% HCA
GAYUBA ARTOSTAPHYLOS UVA-URSI LEAF, 7-10% ARBUTOSIDE, 4:1
GENTIANA 4/1
GINKGO BILOBA 24% GINKGO FLAVONGLICOLICOS <5 PPM AC. GINKGOLICO
GINSENG (1%, 10%, 20%, 30%, 80% GINSENOSIDOS)
GOJI 40% POLISACARIDOS
GOLDEN SEAL (HIDRASTIS CANADENSIS) (10% BERBERINA COMO ALCALOIDES)
GRANADA (40% ACIDO ELAGICO HPLC)
GRAVIOLA /GUANÁBANA (ANNONA MURICATA) 10:1
GRIFFONIA SIMPLICIFOLIA (20%, 30% Y 98% 5-HTP)
GRINDELIA ROBUSTA 4/1
GUARANA (VARIOS % CAFEINA)
GUAVA 4:1
GUGGUL (COMMIPHORA MUKUL)
HAMAMELIS VIRGINIANA 4/1 ; 2% TANINOS
HARPAGOPHYTUM PROCUMBENS (4/1 ; VARIOS % HARPAGOSIDES)
HEDERA HELIX 4/1
HIBISCUS D/E 4:1; 20% ORGANIC ACIDS
HINOJO (RATIO 4:1, RATIO 10:1, 0.5-2% ACEITES ESENCIALES)
HIPERICO
INOSITOL
JAZMIN (HOJA) 10:1
JENGIBRE RAIZ (5% GINGEROLES HPLC)
JUDIA (PHASEOLUS VULGARIS)
JUNIPERUS COMMUNIS 4/1
KELP ALGA
KONJAC RAIZ GLUCOMANNAN 90%
LAVANDA (RATIO 4.1)
LEVADURA ARROZ ROJO (VARIOS % MONACOLINA)
LUPULO (HUMULUS LUPULUS) ( 4:1; 0,4% FLAVON. AS RUTOSIDE; ISOFLAVONAS)
MACA 0,6% MACAMIDES+MACAENES
MACA 4/1; 0.5% BETA-ECDYSONE
MAGNOLIA 1,5% HONOKIOL
MAITAKE (20% POLISACARIDO)
MALVA SYLVESTRIS 25%-30% POLYSACCHARIDES; 0,5% FLAVONAS
MANGO AFRICANO
MANZANA 4/1
MANZANILLA (MATRICARIA CHAMOMILLA) 4/1; 0,3% APIGENINA
MELISA OFFICINALIS (1%-5% ACIDO ROSMARINICO )
MENTA PIPERITA 4/1
MOMORDICA CHARANTIA (MELON AMARGO) (1.8% CHARANTINE)
MORINGA OLEIFERA HOJAS
MUCUNA PRURIENS
MUIRA PUAMA
MYRTUS COMMUNIS 4/1
NOPAL (CARALLUMA FIMBRIATA) 10%
OLEA EUROPAEA 4:1; 3% AND 6% OLEUROPEIN
OPUNTIA FICUS INDICA- NOPAL
ORTHOSIPHON STAMINEUS HOJAS (0,1% SINENSETINA)
ORTIGA (URTICA DIOICA) 4/1; 2% SILICE
PASIFLORA (2%, 4%, 5% FLAVONOIDES)
PIMIENTA NEGRA (PIPER NIGRUM) (95% PIPERINA HPLC)
PIÑA D/E 4:1; 0,3% BROMELAINE
PLANTAGO MAJOR
PLANTAGO OVATA
PLANTAGO LANCEOLATA
POLLEN D/E 4:1
POLYGONUM CUSPIDATUM (25% RESVERATROL)
POLYPODIUM LEUCOTOMOS (RATIO 4:1 Y RATIO 10:1)
POMELO (CITRUS GRANDIS) (30% BIOFLAVONOIDES)
PRIMULA VERIS (5% FLAVONOIDES)
PROPOLIS 4/1
RABANO NEGRO (RAPHANUS SATIVUS) 4/1
REGALIZ 2% ÁCIDO GLICIRRICÍNICO
REISHI (GANODERMA LUCIDUM) (20% Y 50% POLISACARIDOS)
REMOLACHA (BETA VULGARIS) POLVO Y EXTRACTO
RHODIOLA ROSEA (3% ROSAVINS 1% SALIDROSIDE)
ROMERO
RUIBARBO 10% ANTHRAQUINONES
SAFFLOWER EXTRACT 0,5
SALVIA OFFICINALIS (4/1; 1%- 4% ACIDO ROSMARINICO)
SAUCE (SALIX ALBA) (VARIOS% SALICINA)
SAUCO (SAMBUCUS NIGRA) 4:1; 0,3% FLAVONOIDS
SCHISANDRA (2% SCHISANDRIN)
SEMILLA DE UVA (VITIS VINIFERA) (95% PROANTOCIANDINAS)
SOPHORA JAPONICA 95% RUTINA
SPIRULINA POWDER
ST. JOHN'S WORT (HYPERICUM) (0.3% HIPERICINAS)
TILA (TILIA PLATYPHYLLOS)
TE VERDE (VARIOS % POLIFENOLES, EGCG Y CAFEINA)
TOMILLO (THYMUS VULGARIS) 4:1; 0,5% ESSENT. OIL
TREBOL ROJO (8% Y 20% ISOFLAVONAS HPLC)
TRIBULUS TERRESTRIS (40% Y 90% SAPONINS)
TURNERA DIFFUSA (DAMIANA) 4/1
UÑA DE GATO (UNCARIA TOMENTOSA) (1% Y 3% ALCALOIDES)
VALERIANA (4/1; 0.2; 0.4 Y 0.8% ACIDOS VALERENICOS)
VARA DE ORO (SOLIDAGO VIRGAUREA)
VERBASCUM THAPSUS (MULLEIN) 4/1
VERBENA OFFICINALIS 4/1
VID ROJA (VITIS VINIFERA) 4/1 ; 5% POLIFENOLES
VITEX AGNUS-CASTUS 4/1; >0,5% VITEXINA
VITIS VINIFERA SEMILLAS UVA (5 POLIFENOLES, 90% PROANTOCIANIDINA
WITHANIA SOMNIFERA (1.5% WITHANOLIDES)
WOLFBERRY (LYCIUM BARBARUM) 50% POLISACARIDOS
YERBAMATE (ILEX PARAGUAYENSIS) (4% Y 8% CAFEINA)
ZANAHORIA 4/1
ALBARICOQUE
AJO
ANCHOA
ANÍS
ARÁNDANO
ATÚN
AVELLANA TOSTADA
BERENJENA DE ALMAGRO
CANELA
CARAMELO TOSTADO
CASTAÑA
CHILE
CHOCOLATE
CIRUELA MIRABELLE
COCO
COMINO
CREMA CATALANA
DULCE DE LECHE
FINAS HIERBAS
FRAMBUESA
FRESA
GAMBA
HIGO
JAMÓN
KIWI
LECHE
LIMA-LIMÓN
LIMÓN
MANDARINA
MANGO
MANTEQUILLA
MANZANA
MARISCO
MELOCOTÓN
MIEL
MOJO PICÓN
MORA
NARANJA
NATA
NUEZ
PICANTE
PIÑA
QUESO
SALMON AHUMADO
TOCINO DE CIELO
TURRÓN
VAINILLA
YEMA DE HUEVO
AJEDREA
AJO
ALBAHACA
ALMENDRA
AVELLANA
AZAHAR
CANELA
CARAMELO
CHOCOLATE NEGRO
CILANTRO
COCO
COMINO
CONDIMENTO DE ACEITUNA NEGRA
DULCE DE LECHE
FRESA
HINOJO
LAUREL
LIMÓN
MANZANA
MEJORANA
NARANJA
ORÉGANO
PANETTONE
PEBRELLA
PICANTE
ROMERO
TOMILLO
VAINILLA
ALCOHOL BENCÍLICO – E1519
D-LIMONENO
TRIACETINA – E1518
We have functional solutions
to meet your needs.
Download our family of catalogs
If you need more information about any of our products, please, contact us, and we will respond as soon as possible.